GO NOW!
I am currently with representatives of Mandarin Oriental visiting the Mandarin Oriental Canouan in St. Vincent and the Grenadines. Canouan (Carib for "Island of the Turtles") is accessible by private jet or a short flight from either Barbados or St. Lucia.
Between now and December 18, 2018, the Mandarin Oriental Canouan is offering a fabulous deal that I seriously doubt will ever be offered again. Plus, by booking with Amanda Watkins Travel, you get EVEN MORE.
If you book a stay for before December 18, 2018, entry level rooms (which are HUGE – see above and my video on Instagram) are approx. $1,300 night. This rate includes all meals (for two people) and air transfer from either Barbados or St. Lucia (for up to two people and a $580/person value!). Plus, if you book with Amanda Watkins Travel, we can offer an additional $100 food/beverage/spa credit, priority upgrade, and a welcome amenity.
This is a FABULOUS option for Thanksgiving!! If you have been considering a holiday vacay, you and your family could spend turkey day on the island of the turtles.
Contact Amanda Watkins Travel to learn more! We would love to get you there soon so you can be amongst the first to experience this extraordinary resort and island. And read more about it below!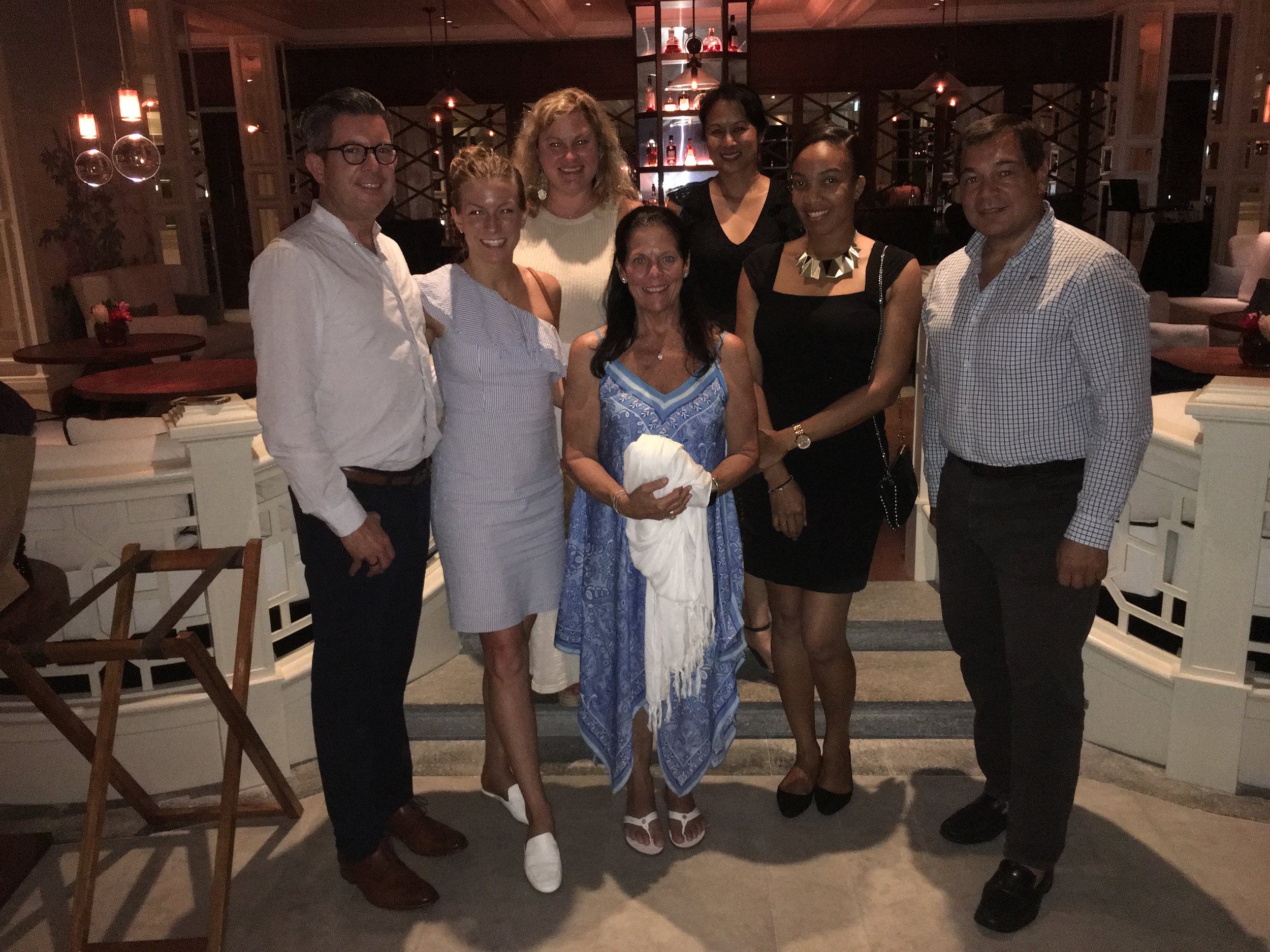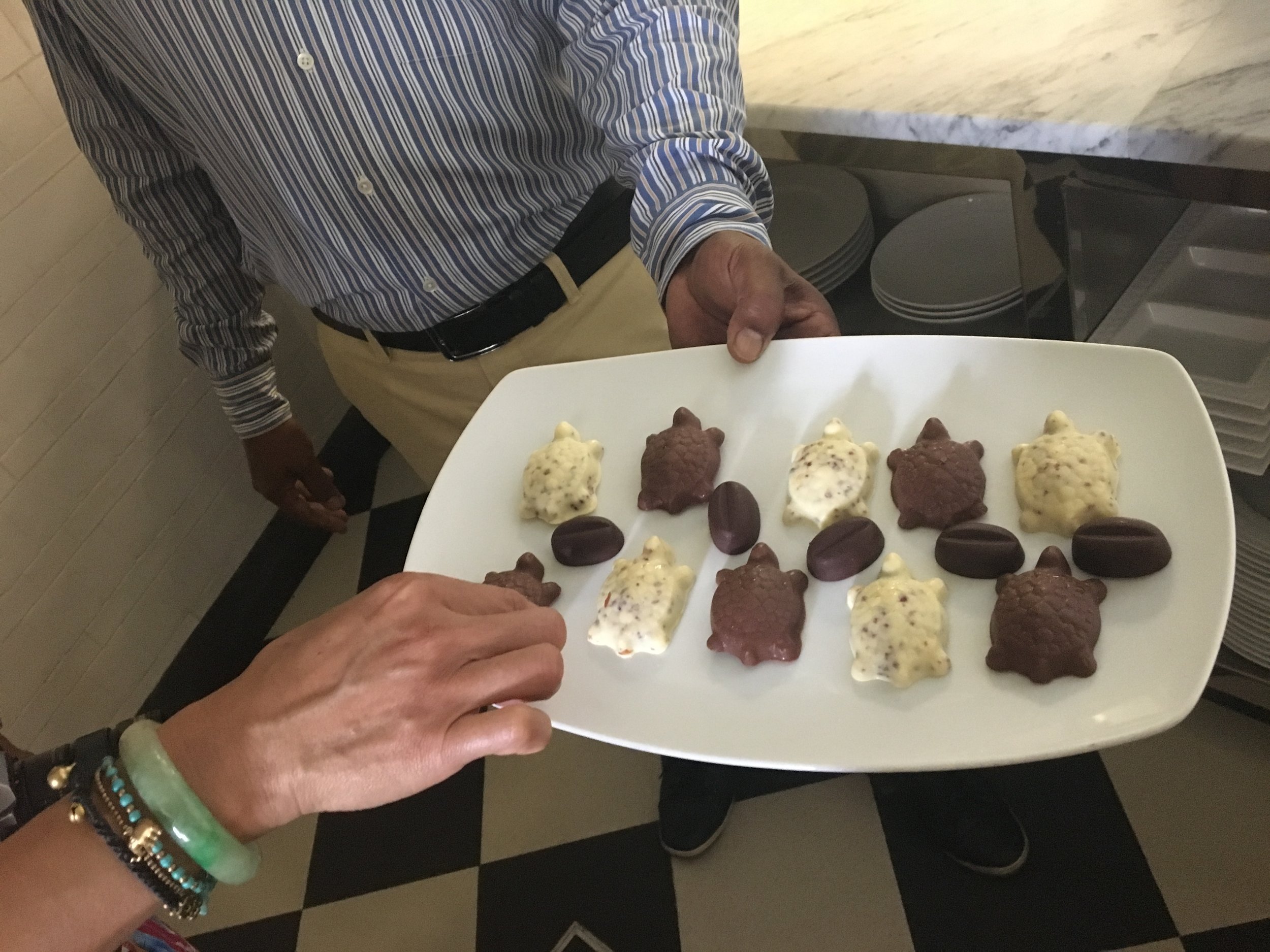 The Mandarin Oriental Canouan is a stunningly designed 26 room, 7 villa, 9 restaurant, 18 hole golf course and 3 beach resort located on a 1,200 acre (yes – 1,200 acres!) estate. If you are someone who likes to be on top of emerging hot destinations, then you need to make your way to the Mandarin Oriental Canouan toot de suite.
The rooms and restaurants are elegantly – yet comfortably - designed. To give you an idea of room sizes…the entry level room is a one bedroom ocean view suite at 1292 square feet! The living area can be closed off allowing for a separate sleeping area for two children. Or, if you want more space, the two bedroom ocean view suite has two bedrooms, two full baths, one half bath, a kitchenette and is a very spacious 2,691 square feet. Regardless of your room choice, you will be assigned a concierge who will take care of your every need.
The seven villas offer a more contemporary design with an open floor plan, private pools and lovely patio seating. A chef, concierge and golf carts are also included.
The kids club is complimentary and is amazing. Seriously. Your kids will not want to leave. It even has a "teen" area for older kids.
Chef Nonky has recently arrived and has truly elevated the cuisine with her attention to detail and the incorporation of both local offerings and flavors from her native Indonesia.
While the beach in front of the resort is gorgeous, each day they offer a "beach of the day". You can be taken by golf cart to one of the other beaches to explore, dine, swim and sunbath. Activities include golfing, hiking, tennis, fishing, boating, snorkeling, spa…and so much more!
Truly, I'd love to chat with you about this resort if you have interest!